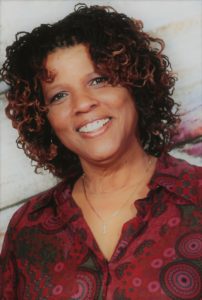 Joi R. Grier, MA, MS, MFTI
Joi R. Grier is an Associate Marriage and Family Therapist (AMFT) with an extensive background in person centered therapy for people dealing with pervasive and persistent concerns with mental health. She earned her Master of Arts in Rehabilitation Counseling at California State University-San Bernardino (CSUSB) in 2011, followed by her Master of Science in Counseling Psychology at California Baptist University (CBU) in 2014.
Joi's career in the field of mental health began with treatment of substance use disorders that often co-occurred with other challenges. Her training as a therapist includes treating those who are experiencing anxiety, depression, adult/childhood ADHD, and different forms of psychosis, both with and without substance use issues mixed in.
Joi is known for aligning with clients to walk with them on a mindful journey to achieve mental wellness. If you are seeking relief and realize you may not be able to get it on your own, contact our office today. Do not delay.
Click the button below to schedule a free 30 minute consultation. You'll be glad you did.
Want to know your therapist?
Here are some interesting facts about me:
I am a native Californian where I enjoyed the beaches and the desert.
I consider myself a naturalist.
I live a plant-based lifestyle and really enjoy earthing.
I love to travel and take short vacations.
I enjoy family and our tradition of Sunday dinner.
I just roll-over for big dogs and enjoy the tranquility of fish in a freshwater aquarium.